The Granit 1910i industrial-grade area-imaging scanner is designed to withstand the varied demands that exist in harsh working environments and provides users with the same exceptional bar code reading performance - from poorly printed and damaged codes to low density linear codes
Honeywell Granit 191Xi - industrial-grade Area-Imaging scanner, USB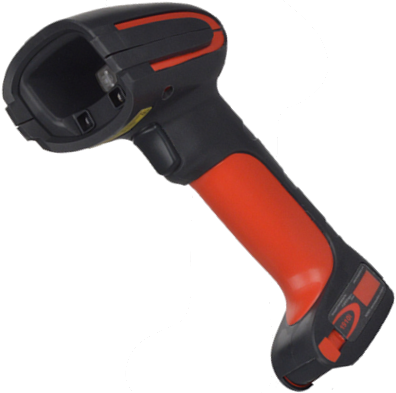 Features:
The custom built IP65-rated housing is able to withstand 5,000 3.3´ (1 m) tumbles and survive 50 drops from 6.5´ (2 m)

Adaptus 6.0 Imaging Technology provides aggressive bar code readin

Outstanding Scan Performance on Poor Quality and Damaged Bar Codes
Required accessories
The device will not work without these accessories:
None available
Recommended Accessories
ARTICLE No.
Name
Availability
Price
incl. VAT
S-PODPORA
Codeware Technical support - commenced 30 minutes

On stock

350,- CZK
423,5 CZK
1910i-STAND
Honeywell Stand for Granit - table, black, height 30 cm, weighted base

Usually 17 days

920,- CZK
1 113,2 CZK
HON-1900-CBL-RB
Honeywell RS232 Cable for Honeywell 1900

2 pcs

312,- CZK
377,5 CZK
HON-PWR-095V
Honeywell Power Supply for 1900 Xenon,Orbit, Quantum, Voyager, Fusion, Eclipse, Horizon 5.2VDC 1A

2 pcs

and

Ongoing [i]

708,- CZK
856,7 CZK
Technical Description:
Functionality & Operation
1D Barcode Symbologies
All standard one-dimension barcodes
Communication interface
keyboard, RS232, USB
2D Code Symbologies
all standard 2D-Codes
Optical
Minimum symbol contrast
20%
Bar code scanner
2D Imager
Electrical
Power Consumption - Standby
0.5W (100mA, 5VDC)
Power Consumption - Operation
2.35W (470mA, 5 VDC)
Mechanical
Dimensions
Width: 133mm, Height: 75mm, Length: 195mm
Weight
300g
Environment
Operating temperature
-30 to 50°C
Storage temperature
-40 to 70°C
Shock resistance
multiply drops from 2 m onto concrete surface, 5000 tumbles at 1m
Operating humidity (non-condensing)
0 to 95%
Electrical static discharge
±8kV contact, ±20kV air
Ingress protection
IP65
Others
Optional accessories
stand
Warranty
3 years
You must login first to get allowance for downloading files, which are not publicly free.
Loading other files from the documentation system... please wait.

ARTICLE No.:

LS3578-1DSCAN

Availability:

Usually 10 days

Warranty (months): 12 měsíců
Question to product Honeywell Granit 191Xi - industrial-grade Area-Imaging scanner, USB
To PDF
Compare