Docking station with mini-USB connector for Opticon´s data collectors OPN-2001 and OPN-2002.

Manufacturer:

Dokki

ARTICLE No.:

DOKKI-DMT-30

Warranty (months): 12
Availability:

On Request
Dokki DMT-30 - 30-bay docking station for OPN-2001 and OPN-2002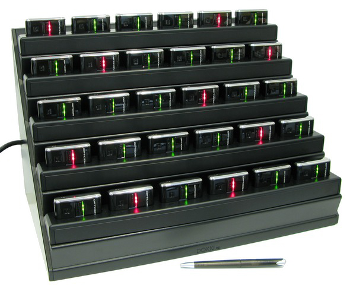 * 30-bay docking station, charge up to thirty of any mix OPN-2001´s and OPN-2002´s at once
SPECIFICATIONS:
dimensions (W x D x H) : 452 x 295 x 295 mm / 17.8 x 11.61 x 11.65 in
weight : 6.4 kg / 14.11 lb
case material : ABS-HH
- elegant design
- easy and simple to use
- single handed operation
- no more searching for your USB cable
- charging and communication (via USB)
- no drivers needed
- use the USB cable that came with your scanner
Required accessories
The device will not work without these accessories:
None available
Recommended Accessories
None available
Is accessory for:
| ARTICLE No. | Name |
| --- | --- |
| OPN-2001 | Opticon OPN-2001, 1D Laser Mini Data Collector, USB |
| OPN-REPRE | Opticon OPN Miniature data collector |
| OPN-2002 | OPN-2002, Laser data collector, Bluetooth |
You must login first to get allowance for downloading files, which are not publicly free.
Loading other files from the documentation system... please wait.
Question to product Dokki DMT-30 - 30-bay docking station for OPN-2001 and OPN-2002
To PDF
Compare