The LI4278 takes 1-D barcode scanning to the next level, allowing workers to scan faster and farther as they can capture virtually any 1-D barcode. Built for all day and everyday use, the LI4278 offers cordless freedom with Bluetooth compatibility. It also offers better encryption for improved security and better overall wireless performance.
Zebra LI4278 - USB KIT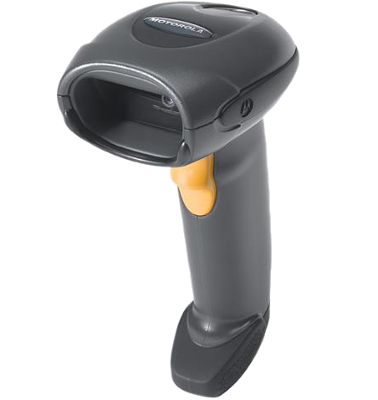 Superior battery power management delivers the largest number of scans per battery charge to support scan intensive applications. You can use it in dusty and wet environments and it can survive a 6 foot/1.8 m drop.
Excellent 1-D scanning performance
Captures virtually all 1-D barcodes on any surface - including mobile phone displays
Wide working range
Superior motion and angular tolerance
Built-in rechargeable battery
Compatible with 123Scan2 and Remote Scanner Management (RSM)
Withstands 100 consecutive drops to concrete
Flexible mounting - vertical or horizontal
Bluetooth 2.1
Required accessories
The device will not work without these accessories:
None available
Recommended Accessories
None available
Technical Description:
Functionality & Operation
Communication interface
USB
1D Barcode Symbologies
All standard one-dimension barcodes
Wireless communication
Bluetooth®
WPAN Features
Bluetooth® Class II v2.0
Optical
Scanning rate
547scan/s
Bar code scanner
Laser
Mechanical
Dimensions
Width: 98mm, Height: 186mm, Length: 70mm
Color
black
Environment
Operating temperature
0 to 50°C
Storage temperature
-40 to 70°C
Maximal ambient light
10800lux
Shock resistance
drop from 1,8 m on to concrete surface
Others
Warranty
3 years
You must login first to get allowance for downloading files, which are not publicly free.
File
Description
Free for download
LI4278-datasheet.pdf
Size: 287.26 KB
MD5: 40cb146f5469860f02fc583617b2b1e6
LI4278- datasheet
Download
softwedge.zip
Size: 1.68 MB, Language: en
MD5: d3d9419d56f0e344f79e8c66e31ab762
Eavesdropping Program COM port - suitable for use all readers emulation RS232, VCOM. (Transfer from RS232 to KBW)
Download
li4278-qsg-en.pdf
Size: 2.48 MB
MD5: cc1ed1b68795dbf02198b837bd9f2241
LI4278 Linear Imager Quick Start Guide (en)
Download
advanced-data-formatting-adf-programmer-guide-a-en-us.pdf
Size: 2.76 MB, Language: en
MD5: 2fa6e063842daba1110fea2065c8f699
Advanced Data Formatting (ADF) Programmer Guide English
Download
Loading other files from the documentation system... please wait.

With raising demands for advanced scanning abilities in many industries, such as retail, warehousing and light industry, CipherLab has attentively designed the durable 2500 series handheld scanner to suit various applications in harsh environments. CipherLab 2500…
Question to product Zebra LI4278 - USB KIT
To PDF
Compare