Of rugged form factor and supreme scanning performance, the wireless laser scanner Z-3191BT is able to work at a range up to 100M.
Zebex Z-3191BT Wireless Laser Bar Code Scanner w. Cradle, USB, black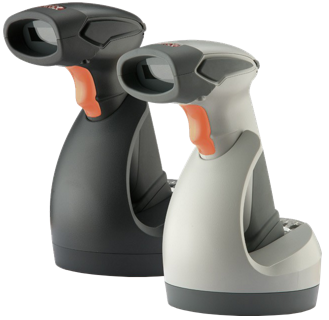 Its gun type design and large trigger allow users to aim at target easily; the ergonomic outline creates comfort in holding even for long hour. Along with ZEBEX advance decoding technology, the scanner is easy in operation and efficient in work, designed to benefit workers in all business sectors.
Product Highlights of Z-3191BT Scanner
Proprietary Ultrascan decoding technology
32 bit micro processor unit
GS1 DataBar decoding capability
Strong gun type design
Smart battery charging design
Flexible communication options
Required accessories
The device will not work without these accessories:
None available
Recommended Accessories
| ARTICLE No. | Name | Availability | Price | incl. VAT | |
| --- | --- | --- | --- | --- | --- |
| SZBX-Z3191-BAT | Zebex Rechargeable battery for Z-3191BT | 2 pcs | 1 007,- CZK | 1 218,5 CZK | |
Technical Description:
Functionality & Operation
Indicators
beeper, LED (optional vibrator)
Wireless communication
Bluetooth®
Bluetooth profiles
HID, SPP, Cradle host
Signal coverage
100m line sight distance
1D Barcode Symbologies
Codabar, Code 11, Code 128, Code 32 Pharmaceutical (PARAF), Code 39, Code 93, GS1 Data Bar (RSS), Industrial 2 of 5, Interleaved 2 of 5, Matrix 2 of 5, MSI, Plessey, Telepen, ISBN/ISSN, UPC/EAN/JAN, Standard 2 of 5, China Postal Code
Communication interface
JPOS, OPOS, Wand Emulation, USB-VCP, RS232, USB-HID, keyboard, TTL
WPAN Features
Bluetooth® Class I 2.4 GHz
Optical
Light source
visible laser diode VLD 650 nm
Optical system
Laser
Depth of scan field
10-410 mm (UPC/EAN 100%, PCS=90%)
Scanning rate
100scan/s
Resolution
4 mil (0.1 mm)
Minimum symbol contrast
25% UPC/EAN 100%
Maximal skew angle
50°
Maximal pitch angle
65°
Viewing angle
0 to 47°
Maximal roll angle
35°
Electrical
Power Source
+5V ±10%
Main battery pack operating time
40hod
Battery charging time
4.5hod
Mechanical
Dimensions
Width: 114.5mm, Height: 62mm, Length: 147mm scanner only, Width: 133.6mm, Height: 101.6mm, Length: 176.4mm with cradle
Weight
200g including battery
Environment
Operating temperature
0 to 50°C
Storage temperature
-20 to 60°C
Relative humidity (non-condensing)
5 to 95%
Maximal ambient light
100000lux
Shock resistance
drop from 1,5 m onto concrete surface
Ingress protection
IP41
Others
Certifications
ARIB STD-T66, BSMI, CE, EN 302208, Laser Class: CDRH Class IIa, VCCI, FCC DOC, IEC 60825-1: Class 2, FCC Part 15C, NCC
Bundled Accessories
Charging and Communication Cradle
You must login first to get allowance for downloading files, which are not publicly free.
File
Description
Free for download
IUQ_Z-3191BT_CZ.pdf
Size: 3.33 MB, Language: cs
MD5: d59cc73610ac555e51e7f2a647381e40
Quick Users manual for Zebex Z-3191
Download
CGQ_Zebex_Programming_Card_EN.pdf
Size: 119.66 KB, Language: en
MD5: 16f12411e155e1e3e898846be960c0cc
Programming card
Download
Zebex_barcode.pdf
Size: 106.43 KB, Language: cs
MD5: fdde715e236f607a1c0c230849a09b54
Czech keyboard layout setup for Zebex scanners
Download
Z-3191BT_User's-Manual_Gun-Type-Handheld-Laser-Scanner.pdf
Size: 2.92 MB, Language: en
MD5: 35a15064e21dcd5b8111e7211eb2fe23
Zebex Z-3191BT User's Guide
Download
Zebex_Handheld_Scanners.pdf
Size: 739.86 KB, Language: en
MD5: 39c8bf14dc090088a52e4636fed0e5c9
Configuration manual for Zebex handheld bar code readers
Download
Quick Guide_Gun Type Handheld CCD.Laser Scanner.pdf
Size: 833.12 KB, Language: en
MD5: bfd5dea4c441ea8bde1301321a60bfa9
Quick manual for Zebex handheld bar code readers
Download
Z-3191BT_DataSheet.pdf
Size: 1.38 MB, Language: en
MD5: 5a8d14497a90334555c8bee59d67fb35
Datasheet for Zebex Z-3191BT
Download
ZEBEX_VCOM_Driver.zip
Size: 458.89 KB, Language: en
MD5: 24aefef39bdf8f87cfd70588c4a957a0
Windows 32/64 bit (XP, 7, 8, 8.1) driver
Download
Zebex_Drivers_windows.zip
Size: 2.02 KB, Language: en
MD5: 3fdc11ef896a879abcaf1cfaa0056218
Windows driver USB-VCP for Zebex bar code readers
Download
softwedge.zip
Size: 1.68 MB, Language: en
MD5: d3d9419d56f0e344f79e8c66e31ab762
Eavesdropping Program COM port - suitable for use all readers emulation RS232, VCOM. (Transfer from RS232 to KBW)
Download
Loading other files from the documentation system... please wait.

1560 series wireless BT scanners raise the bar for performance, value and user satisfaction with a 90-meter range, sleek ergonomics and a smart communication stand that serves seven scanners.

Product discontinued - can not be ordered
The wireless bar code scanner MK-9535 Voyager Bluetooth offers convenience and the freedom of mobility by incorporating Bluetooth technology.
Product discontinued - can not be ordered
Zebex Z-3051BT gives wireless freedom in barcode scanning within 100-meter connection range and with 32 KB flash memory for data storage when out of range.
Question to product Zebex Z-3191BT Wireless Laser Bar Code Scanner w. Cradle, USB, black
To PDF
Compare