Middleware for communication with wireless terminals CipherLab or terminals with compatible communication method. Allows you to set the method of processing the received data with instant obtaining of additional information from a number of sources of various types (SQL database, TXT/CSV file, a web service).

Manufacturer:

Codeware

ARTICLE No.:

MOPER-SERVER

Warranty (months): 24
Availability:

On stock
Package content: Activating key via internet
Codeware MOBILE OPERATOR (Server) - software for communication of wireless terminals with external database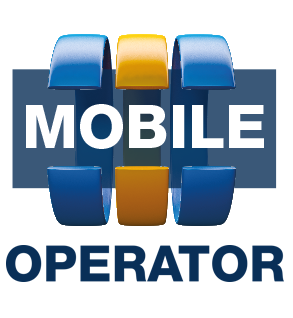 Required accessories
The device will not work without these accessories:
None available
Recommended Accessories
None available
Is accessory for:
| ARTICLE No. | Name |
| --- | --- |
| MOPER-CLIENTC | Codeware MOBILE OPERATOR (Client) - Coupled license for terminals Codeware |
| MOPER-CLIENTF | Codeware MOBILE OPERATOR (Client) - License for any terminal |
You must login first to get allowance for downloading files, which are not publicly free.
File
Description
Free for download
Setup_MobileOperator.zip
Size: 5.83 MB, Language: cs
MD5: 69b8618fa11aca52f273821cd1089393
Application for data collecting using the proprietary on-line terminals CipherLab CPT-8x70 or terminals with WinCE/WinMobile OS. Program can read information about the scanned code from various sources (TXT/CSV/XLS(X) files, ODBC databases, web services) and save output terminal data to the TXT/CSV files, databases or send them to the web service. Installation package also contains test settings, database, firmware for CipherLab CPT-8xxx portable terminals and basic application sheet for receiving and delivering.
Download
LabelPrintLite.zip
Size: 1.55 MB
MD5: bb634b83563b3427d2e62ca49d7f5337
Simple application for printing labels with barcodes to the printers installed in Windows systems. The TXT/CSV/XLS(X) files or ODBC databases can be used as a data source. The graphic editor of the print templates is also part of the program.
Download
Loading other files from the documentation system... please wait.

The software package MOBILE ASSET ON-LINE brings integration of the CipherLab wireless terminals and the Argox barcode printers to the ERP system ABRA. Data collecting is very easy and error-free thanks the terminal's portability and its built-in barcode reader. The…


MOBILE STORE, developed by Codeware, is an active system for warehouse management that facilitates integration of barcode and/or RFID methods. MOBILE STORE provides recording inventory transactions (receipt, goods issue, storage location change, stock-taking, etc.).…
Question to product Codeware MOBILE OPERATOR (Server) - software for communication of wireless terminals with external database
To PDF
Compare